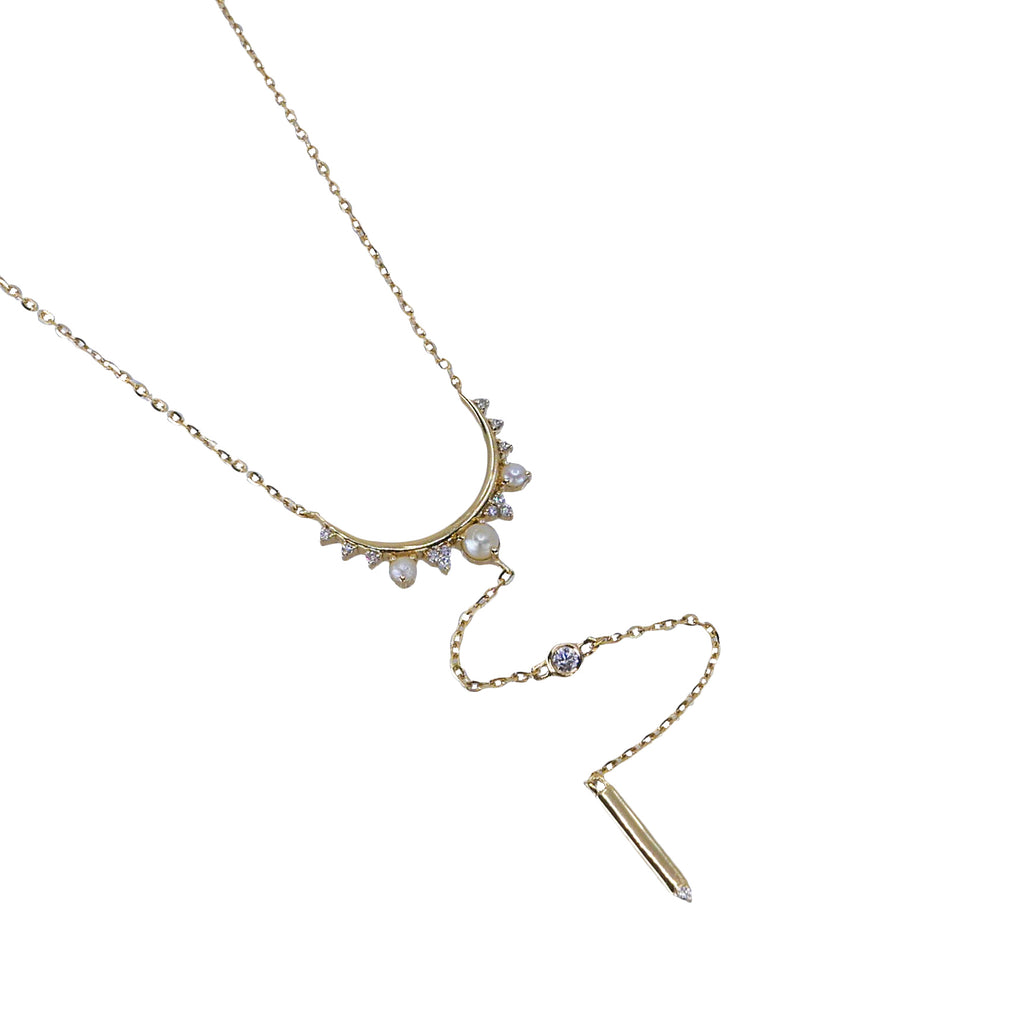 Wake Necklace
Wake Necklace
Sold Out
18K SOLID GOLD CRESCENT DROP NECKLACE HIGHLIGHTED WITH DIAMONDS & NATURAL GULF PEARLS.
Purchase Wake necklace on our partner site. 
Inspired by the moon as it trails past the sun, leaving its light in its' wake. The WAKE necklace was designed to give the illusion of a body chain. The diamond & pearl lit crescent trails off with a bezel set 2mm diamond and solid gold bar drop. 
18k solid yellow gold 17mm crescent necklace
60mm chain drop with solid gold bar
13 1mm GH diamonds
3 natural gulf pearls
1 2mm diamond in bezel
Chain length 16", 18", & 20"
Ready to ship