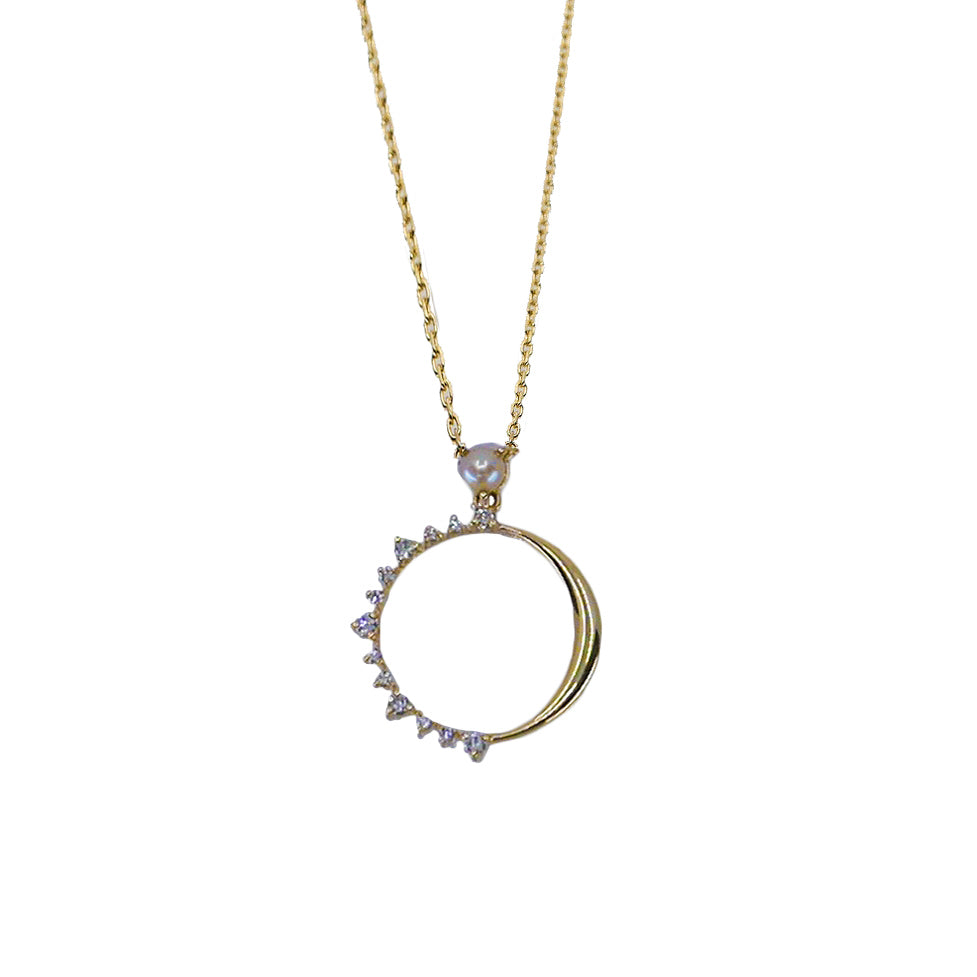 Eclipse Necklace
Eclipse Necklace
Sold Out
SOLID 18K GOLD NECKLACE WITH DIAMONDS AND NATURAL GULF PEARL BAIL.
Purchase Eclipse Necklace on our partner site.
When the moon crosses over the sun, it shifts through time and space merging day into night. Balancing open space, this bold yet delicate piece hangs on a 3mm natural gulf pearl bail. A subtle reminder of the Eclipse.
14mm eclipse pendant
3mm natural gulf pearl bail
Length 18" & 20"