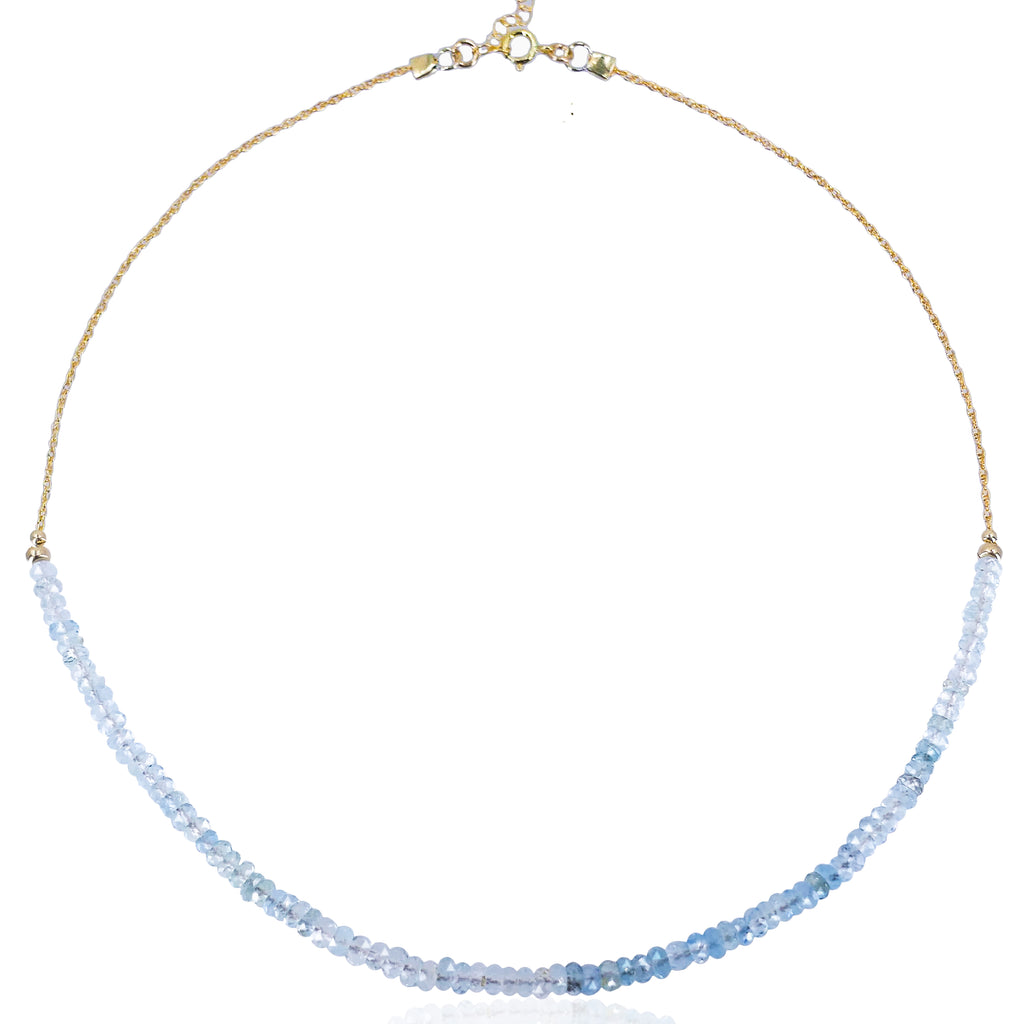 The River
The River
$125.00
THE FEEL
Sitting in the shade of a willow tree, reading your favourite book and listening to the trickling water along the river bed.
THE HEAL
Aquamarine is a deeply calming stone that cleanses and soothes the soul.
14K GOLD FILLED NECKLACE WITH DRIFTING GOLD BEADS & AQUAMARINE.

3.5mm aquamarine
Necklace length 15" + 2" extension
These are natural unique gemstones that might not be perfectly aligned.